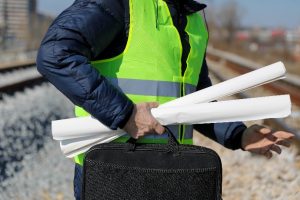 Keeping workers and members of the general public safe in and around construction zones is not a task to be taken lightly. It can't be done without functional traffic safety equipment in Washington from a company such as AABCO Barricade and Sign Co. We're going to take a look at the types of equipment here.
Safety equipment comes in many forms, from intense work lights to traffic control signs and barricades to personal safety gear. Construction workers need to be protected on the job due to the dangerous nature of their trade. Also, companies need to make sure their workers have the proper protection in order to comply with health and safety regulations. This includes products such as Class III coats, reflective vests, safety, glasses, and earplugs.
Sometimes you may not even need to purchase traffic safety equipment if you only require it for a short time. In those instances, your best option is to rent some for the duration of the job.
When you need to control pedestrian or vehicular traffic to maximize both travelers' and workers' safety, make sure that you choose a company that is ready to meet your needs with quality products.