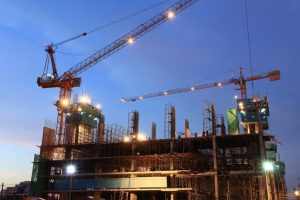 Construction projects require working through the night time so that there is less disturbance than during rush hours of the morning and late afternoon. This difficult job is vital to the infrastructure and betterment of any place, and that's why our company provides the best construction light towers in Washington. A brightly illuminated working site will make it much safer for everyone.
Making sure a construction site is brightly lit will help construction go smoothly and correctly. It will also promote a safer environment for every worker involved in the project. Investing in construction light towers is not only very beneficial but a necessity. Construction work needs illumination not only during the night but also in more shaded spaces like under a building, as well as on days with less sun. Another critical factor of this essential piece of equipment is that it is adjustable.
A construction light tower is adjustable in height, with horizontal rotation and a locking pin system to make the most of the tool. Giving workers access to changing the lighting's location and angles can make for much more convenient light, along with having a well-illuminated working space. Turn to us for all your construction equipment needs; we guarantee that all our equipment will help make your construction projects much safer and smoother.